Mounting propeller prototype adjustable blades
Mounting propeller prototype adjustable blades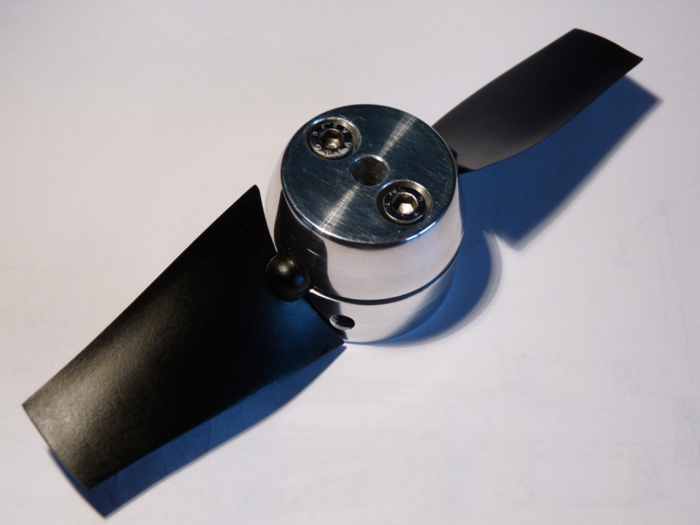 You have entrusted the realization of your prototype propeller blades has adjustable heliciel.
Thank you for your confidence.
The entire propeller includes::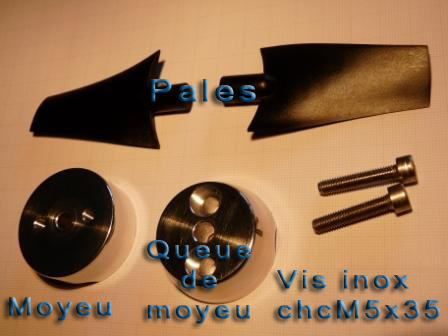 2 blades molded polyurethane vacuum
1 aluminum hub (AU4G)
1 tail aluminum hub (AU4G)
2 stainless steel screws chc 5x25
Cautions and mounting your propeller:
Assemble the hub and the tail hub, taking care to orient the two parties so that the markers are pointing faces a faces

Install the screws and fixing propeller blades loosely:

Insert the blades very thoroughly and tighten the screws to hold slightly blades while retaining the ability to rotate to fine tune the timing. Align the timing marks of the "design point" on the face of the hub. The leading edge (rounded edge of the blade) should be directed to the engine side (flat side of the hub)

Tighten the screws firmly and symmetrically so as to keep the faces of the hub and tail well parallel hub:

The propeller is ready to be mounted on its axis of 6 mm diameter. The tapped hole diameter of M5 allows clamping on the shaft. A cylindrical plastic piece diameter 4.2 (not included) can be inserted between the screw (not supplied) and the shaft to avoid marking the shaft while acting as a torque limiter. A conical piece (not supplied) from the tail end of the hub end of the propeller shaft threaded end could form and prevent the possible loss of the propeller in case of bad clamping ...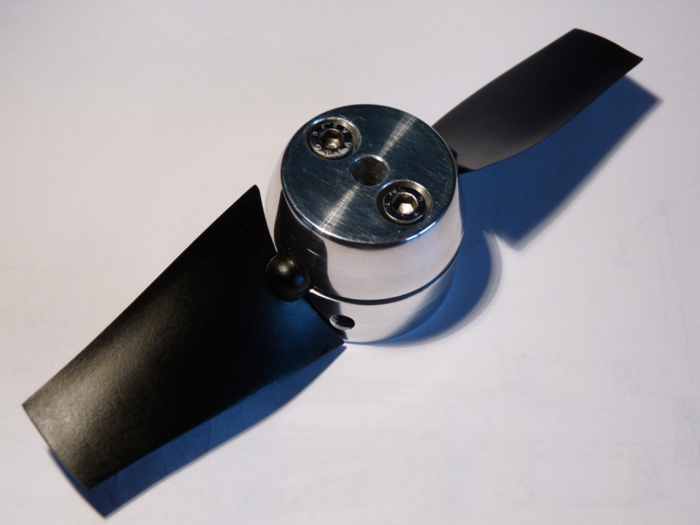 Do not hesitate to send your remarks comparative performance testing prototype <=> Software heliciel ...